Welcome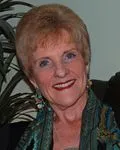 Hello and Welcome ~

Today you can be one step closer to a new beginning where you can feel empowered and on the positive path to growth and well-being that you are wanting. The Chinese symbols for crisis and opportunity are the same. The underlying belief of my work is that it's through the crack that the light gets in.
i've been doing this work for over 30 years and can use a variety of therapeutic approaches designed to meet the needs of the individual, couple or group. They can range from behavior modification to a transpersonal perspective with underlying family systems theory, and including hypnotherapy. I don't pretend to know what the true path of another person might be. My skill is to help clear the path so that it's easier for you to see and follow in your own chosen way.

Often, our responses to past experiences largely determine the circumstances and how we experience the present. Though, we can't change the difficult situations of the past, we can definitely change how they affect us today. Some say that it's never too late to have a happy childhood and if we don't heal our pain we will inflict it on others. There are so many reasons to address the emotional pain and misunderstandings from our past. We can all have a richer, fuller, more enjoyable and rewarding life with increased self-awareness and a broader perspective.
If you're looking for extra support and guidance through a difficult or painful situation or you're just ready to expand the direction of your life, I would look forward to our working together to make that happen.
Please call or email me for an individual, couples or family therapy consultation today.